RENT A HOME SUNBED
Sunbed hire Newcastle, Sunbed Hire Northumberland, Sunbed Hire Gateshead, Sunbed Hire Chester Lee Street, Sunbed Hire Tyne and Wear, Sunbed Hire Sunderland, Sunbed Hire County Durham, Sunbed Hire Wallsend, sunbed hire gosforth, sunbed hire alnwick, sunbed hire morpeth, sunbed hire amble, sunbed hire ponteland, sunbed hire hexham, sunbed hire burnopfield, sunbed hire south shields, sunbed hire north shields, sunbed hire whitley bay, sunbed hire seaton deleval, sunbed hire stanley, sunbed hire tynemouth, sunbed hire north shields, sunbed hire blaydon, sunbed hire whickham, sunbed hire north east, sunbed rental newcastle, sunbed rental northumberland, sunbed rental gateshead, sunbed rental in all tyne and wear, northumberland areas.
We also deliver out of hours if your at work Monday/Tuesday or  Thursday . Call Baytan sunbed hire anytime 9am till 10pm 7 days week for any sunbed hire and sales .
DOMESTIC HOME  HIRE SUNBEDS
BRAND NEW BEDS FOR 2019
LITE FOLDAWAY FAST TAN CANOPY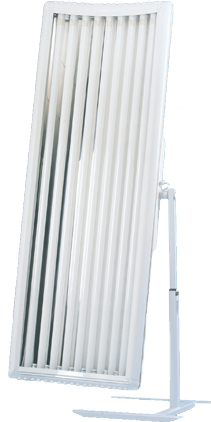 The 9 Tube Elite Fold Away
is a low cost option which still produces excellent tanning results. A Fold Away unit is more desirable if space is an issue, as is stores vertically when not in use. It also offers optimal comfort and relaxation as you tan whilst laying on your own bed.
Curved to promote an even all over tan
4 tube facial boost available
Height adjustable stand
Full acrylic safety screen and fan cooling
Easy to move around the room
18 ELITE CURVED DOUBLE UNIT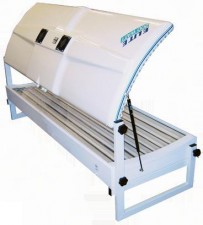 The 18 Tube Elite Double Unit produces a deep all over tan and saves time by exposing the whole body throughout the tanning session. You will benefit from the warm feeling of relaxation whilst tanning on this convenient model.
Curved to promote an all over tan
Full acrylic safety screens and fan cooled
Power assisted lift and lower system
4 tube facial boost available
Full length Body Breeze and side tanning unit available
VX 24 VERTICAL SUN SHOWER STAND AND TAN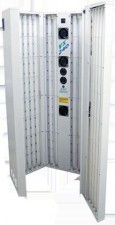 The VX 24  tube Sun Shower Vertical Stand Up Sunbeds
offer rapid tanning results and total body coverage. The close proximity tanning area is adjustable to suit individual requirements. A modern compact design takes up only 1 square metre saving space in your room.
Custom controlled "Body Breeze" system
Fully hinged door for total body coverage
VX cooling system240
High capacity